LIMITED TIME PRE-ORDER DEAL


Get TJD1 + TJD2 for $5.99 (TJD2 alone will be $8.99 after the release). Half of all pre-order revenues go to the Mavuno girl's school project. I worked with these guys in Tanzania in 2008 and they're doing a really great job there!

Already have TJD1? Then you're a pretty awesome person because you've already supported the development of TJD! It also means you can give away your extra TJD1 Steam key to a friend and save a buck on the next birthday present :)

/Mathias



All TJD2 screenshots can be downloaded at full resolution in this zip archive. An extended sneak peek at the TJD2 soundtrack can be heard on Simon's bandcamp page.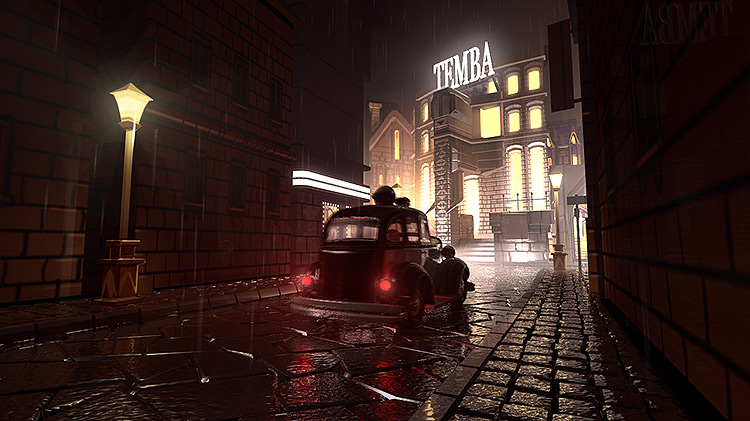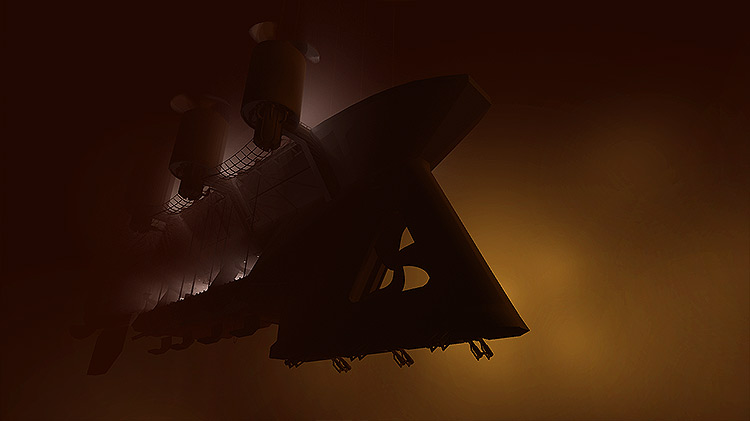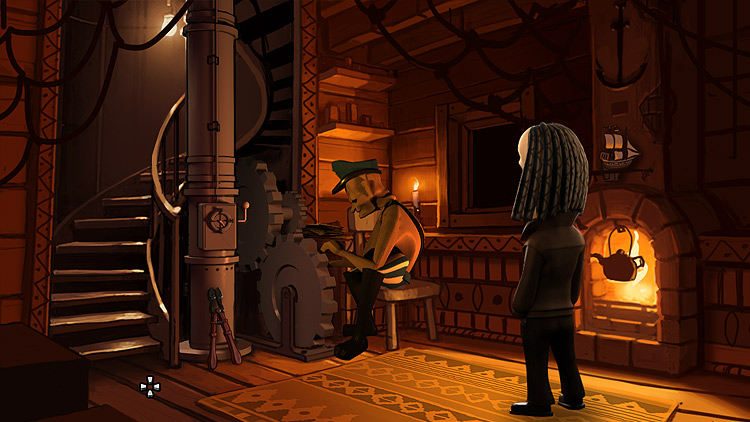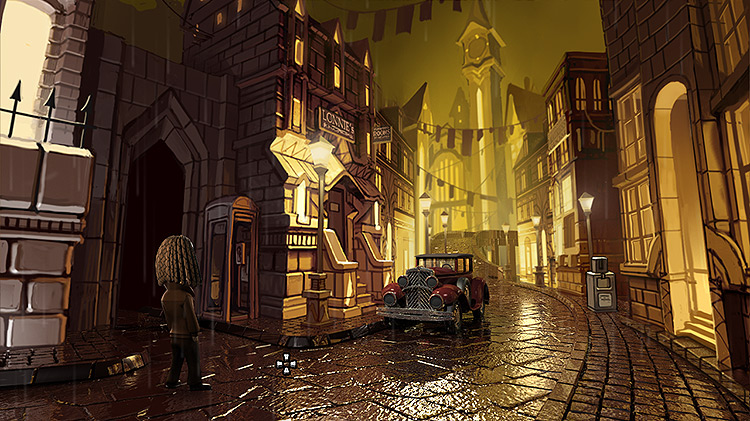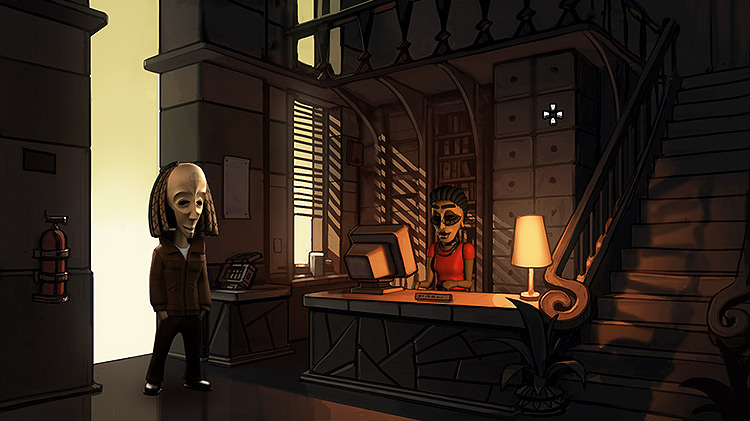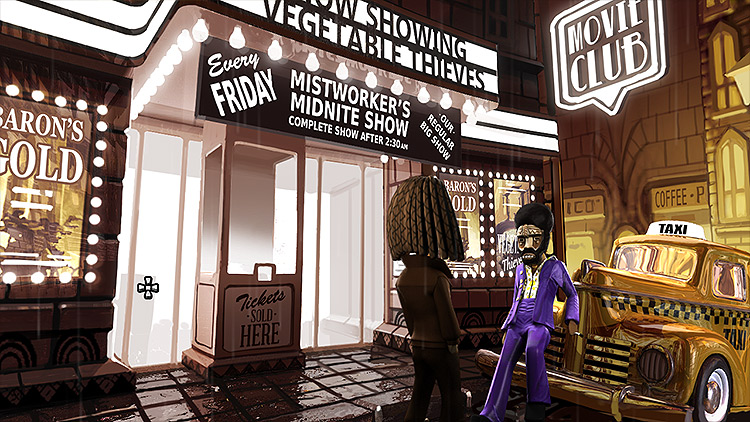 TJD2 has taken us a long time to build. Why? Because we have truly challenged ourselves with it. We didn't want to just re-do what we did with the first game. We wanted to take the critique we got from the first game and battle it, head on. This has taken quite a while, but it has also made TJD2 a better game in every way possible. Follow the development over on www.skygoblin.com.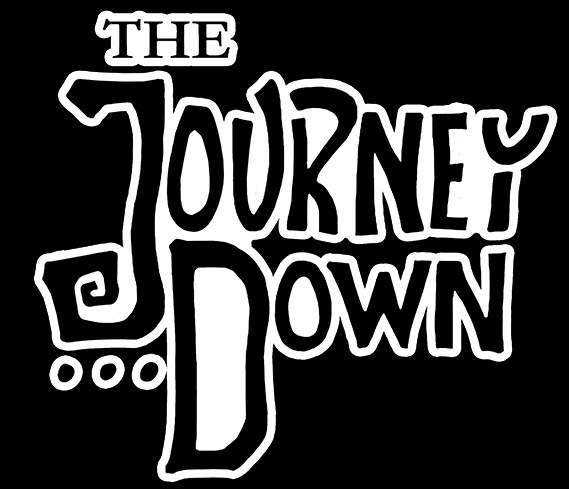 "With its exquisite hand painted graphics and its singular Afro-Caribbean setting, The Journey Down is one of the most original adventure games I've played in ages."

- Kotaku
HEY WHAT YOU LOOKING HERE FOR!?


The kickass deal with Chapters 1 + 2 for $5.99 is at the top of the page :)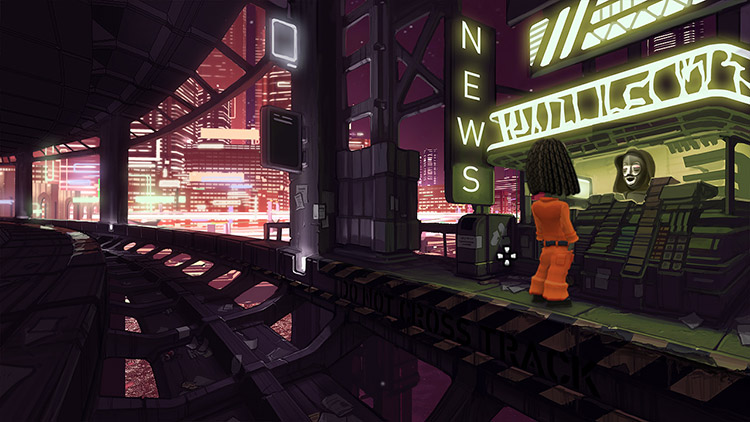 The Journey Down

is a classic point-and-click saga with an Afro-Caribbean vibe. Get ready to embark on an epic journey of brain-teasing adventure! Chapter One is available now on Steam for PC, Mac and Linux as well as on iOS, with an android port to follow.
In a shady corner of Kingsport Bay..


...at the outskirts of St Armando, Bwana and his trusted sidekick Kito struggle to make ends meet at their run-down gas station. Little do they know that they are about to be thrown into a spine-tingling adventure that will take them far from home and right into a twisting plot of corruption and danger.

In the first chapter of

The Journey Down

, the search for a lost journal leads to forgotten secrets of the mysterious Underland. Follow Bwana and Kito as they puzzle their way forward and begin to uncover the true fate of their long lost father, Captain Kaonandodo.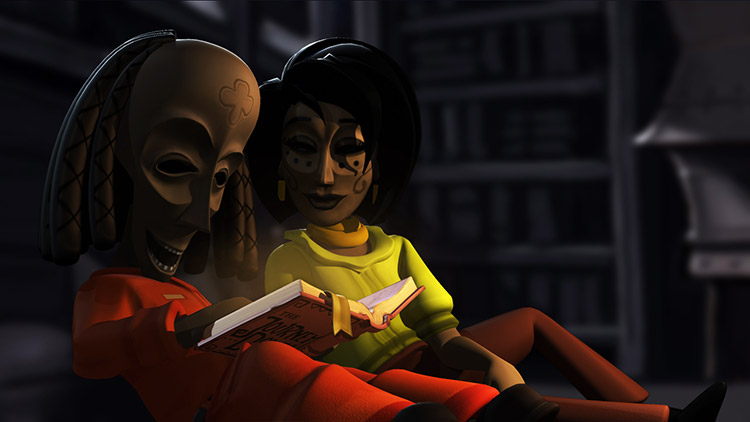 "Inventory puzzles, minor theft, and mischief will make any adventure game fan feel right at home, while the use of macabre masks and black African themes and characters make it feel fresh."

- Destructoid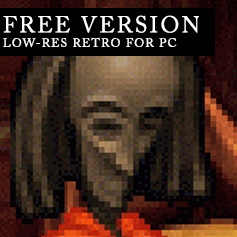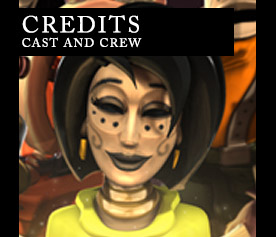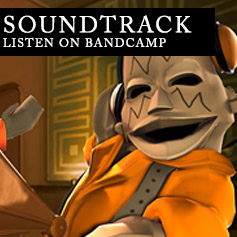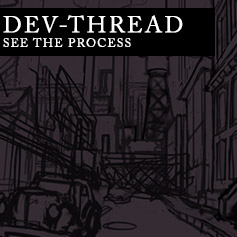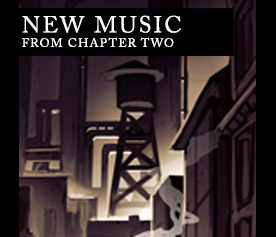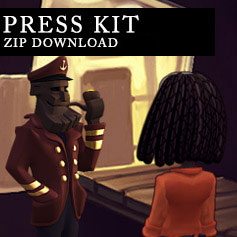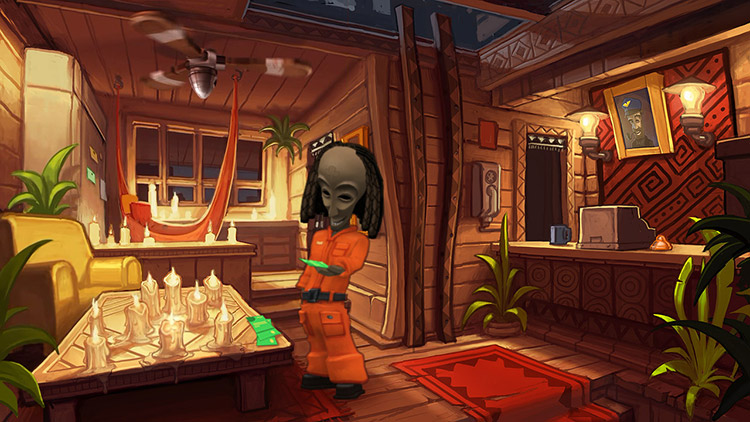 The art, shapes and patterns of

The Journey Down

are deeply inspired by central African carvings, and the characters themselves are largely based on genuine masks from countries such as Tanzania, Kenya and Nigeria.




Cassie Ewulu
David Dixon
Anthony Sardinha


Anabelle Bay
Robert S Benjamin
Edward Day
Miranda Gauvin
Rick McNeil
Patrick Seymour
Scott Stoked
Alex Thomas
Edwyn Tiong
Jason Vertucio


Henrik Englund
Theodor Waern


Mathias Johansson
Markus Larsson


Simon De Souza


Ludvig Arwidsson
Tim Bendrin
Ben Chandler
Agustin Cordes
Tamara De Paus
Christofer Falkman
Erik Gabrielsson
Nimish Gautam
Marina Grahovar
Richard Gunn
Caroline Gustafsson
Charlie Hartlid
Emanuel Högberg
Christian Jannesson
Christian Johansson
Kaj Leissner
Gustaf Lindblad
Robert Megone
Ivan Mogilko
Robin Nilsson
Martin Olausson
Alexi Rivera
Alan Said
Christofer Svedjeby
Ryan Timothy
Arjon Van Dam
Anders Wallmark


Ulrika Agetun
Daniel Edvall
Natalie Ekstedt
Tord Englund
Robert Englund
Thomas Elf
Tindy Hellman
Marco Ivarsson
Andreas Jönsson
Chris Jones
Tobias Kask
Jakob Larsson
Liam Markham
Emil Meiton
Adam Rehal
Fredrik Ågerup


Angelscript
Appirater
FreeType
Glew
GLFW
GLM
libjson
libogg
libvorbis
libtheora
libtheoraplayer
libwebp
OpenAL Soft
libpng
zlib


A big THANK YOU to to everyone involved in these excellent libraries!


AGFX AMPUL Arctura Bansemer Benboncan Bram BristolStories Calethos Ceacy Connum Corsica_S DJ Chronos DaveGould Digital System DrNI ERH Erdie Freed FreqMan Goldy-sama Halleck HerbertBoland Incarnadine JonathanJansen Jovica KGJones KRAFTWERK2K1 Koops LG Luftrum Microscopia Mister Softy NoiseCollector Percy Duke Pfujimoto PhreaKsAccount Pogotron Q.K. RHumphries ReadeOnly RealRhodesSounds Robinhood76 RutgerMuller Simon_Lacelle Sruddi1 Stickinthemud Stomp SuGu14 SunnySideSound SuperDaveOsbourne Syna-Max THE_bizniss TwistedLemon UncleSigmund VEXST WIM Walter_Odington Wolfsinger acclivity acutescream adcbicycle aesqe alikirodgers alister667 amabok batchku bebops beerbelly38 burnttoys buzzbox cajo cbakos cfork cognito perceptu conny crk365 csengeri datasoundsample daveincamas delphidebrain digifishmusic djgriffin dobroide duckboy80 eliasheuninck engreitz eric5335 eruk farbin fonogeno freesound fresco gelo_papas genghis attenborough gezortenplotz gim-audio greysound han1 hanstimm harri hello_flowers ice9ine ignotus inchadney info@in-tune.nl ingeos james duckett jnr hacksaw jobro junggle kathol kerouacsamerica kjackson KorgMS2000B kwazi laurent levinj lgarrett ljudman lonemonk loofa luffy markystar martypinso megamart melack mich3d mikaelfernstrom milo mystiscool nathanprtII neonaeon nkuitse nofeedbak nthompson oniwe patchen pcaeldries pfly plagasul prico prosounder pushtobreak reinsamba rockdoctor roscoetoon sagetyrtle samplecat sandyrb sanitysource sanus_excipio sazman schluppipuppie scuzzpuck shewbox shoodas simondsouza sirplus spt3125 stijn sukaton suonho swelk thanvannispen thedialogueproject themfish timdrussell tombola tomcat9uk tweeterdj vibe_crc vixuxx volivieri vtkproductions.com willpio wisslgisse zerolagtime zeuss